Our knowledgeable staff are passionate about providing families guidance and support during the funeral planning process and well after the funeral. Together, we can honor your loved one's life while beginning your grief journey.
Auble Funeral Home
Auble-Gillman Funeral Home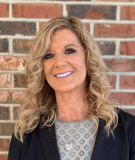 Kelly Gillman Thomas
Funeral Director
auble.gillman@gmail.com
Kelly was born and raised in Rittman. She graduated from Rittman High School in 1989 and received a BA from Heidelberg University in Tiffin, Ohio in 1993. She received her funeral directing license in 2007 through an apprenticeship with her father, Robert Gillman, and joined the family business, Gillman Funeral Home, as a third generation funeral director. In 2014 Gillman Funeral Home was purchased by the Auble family and Kelly became the managing director of Auble-Gillman Funeral Home.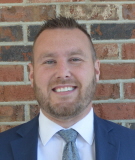 Jordan Hart
Funeral Director / Embalmer
auble.gillman@gmail.com
Jordan was born and raised in Wadsworth. He graduated from Wadsworth High School in 2004 and received a BS in Mortuary Science from the Cincinnati College of Mortuary Science in 2010. He joined Auble-Gillman Funeral Home in 2014 as a funeral director and embalmer.

Jordan lives in Rittman with his wife, Megan, and daughter, Kamryn. He is an active member of Northside Christian Church in Wadsworth.